I have a thing for kitchens.  Industrial, cozy, minimal, whatever.  I love kitchens.  And kitchen things. Stoves, sinks, back-splashes, shelving.  Yes, yes, yes!  Here's a peek at a few kitchens I'm currently lusting after:
Oh my, those exposed beams.  And that big, beautiful stove/oven!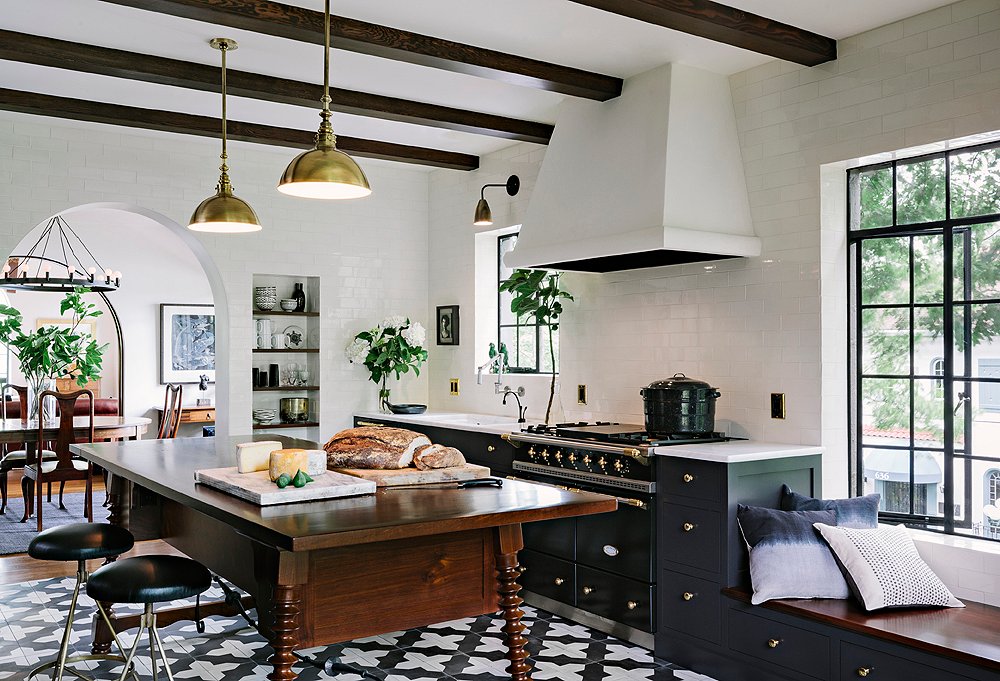 So much counter space!  Plus, I like a nice runner in the kitchen.  It keeps things cozy.
The entirely tiled wall is a little much for me, but I like the kind of fancy farmhouse thing they have going here.  Plus, more beams!
I love this kind of classic meets rustic look.  I like the idea of a table instead of a giant island.
The navy cabinets with gold hardware look so chic.  It's a more welcoming take on dark cabinets.