Way back in February, I promised a round-up of the podcasts I've been enjoying.  Now I'm ready to deliver on that promise.  (Plus, my dad asked me the other day which ones I've been listening to!)  Here are a few podcasts that are on regular rotation around here:
Adulthood Made Easy:  The show is retired now, but there are plenty of episodes for you to binge listen.  (I haven't even made it through them all!)  The host, Sam Zabell, is easy to like and relate to, and she has some interesting conversations with some really good guests.  A few of my favorites are "Get a Clean Apartment with Minimal Effort", "Bad Bosses", "Embracing Failure", "Gilmore Girls Revival".
Happier with Gretchen Rubin:  I go through periods when I am all "Happier" all the time, and periods when I need a break from Gretch and Liz, but this podcast has become a kind of "comfort listen".  I love that the episodes have a set structure, so I always know what to expect, and there are some great tips!
The Lady Gang:  I'm relatively new to "The Lady Gang", but it's great when you're in the mood for some no-nonsense girl talk.
By the Book:  I've mentioned "By the Book" a few times before, but it's got to be on this list!  I love the concept and, as a self-help reader, it's nice to sit back and hear other people navigate a sea of recommendations.  My favorite show so far is "The Life-Changing Magic of Tidying Up".
Strong Opinions Loosely Held:  This podcast is all about analyzing pop culture, often through a feminist lens — this is my wheelhouse.  Without ever being too aggressive or off-putting, Elisa Kreisinger hosts conversations about the "Celebrity (Activist) Industrial Complex", the commoditization of feminism (in "Please Exit Through the Feminist Gift Shop"), and "The Kardashian Industrial Komplex".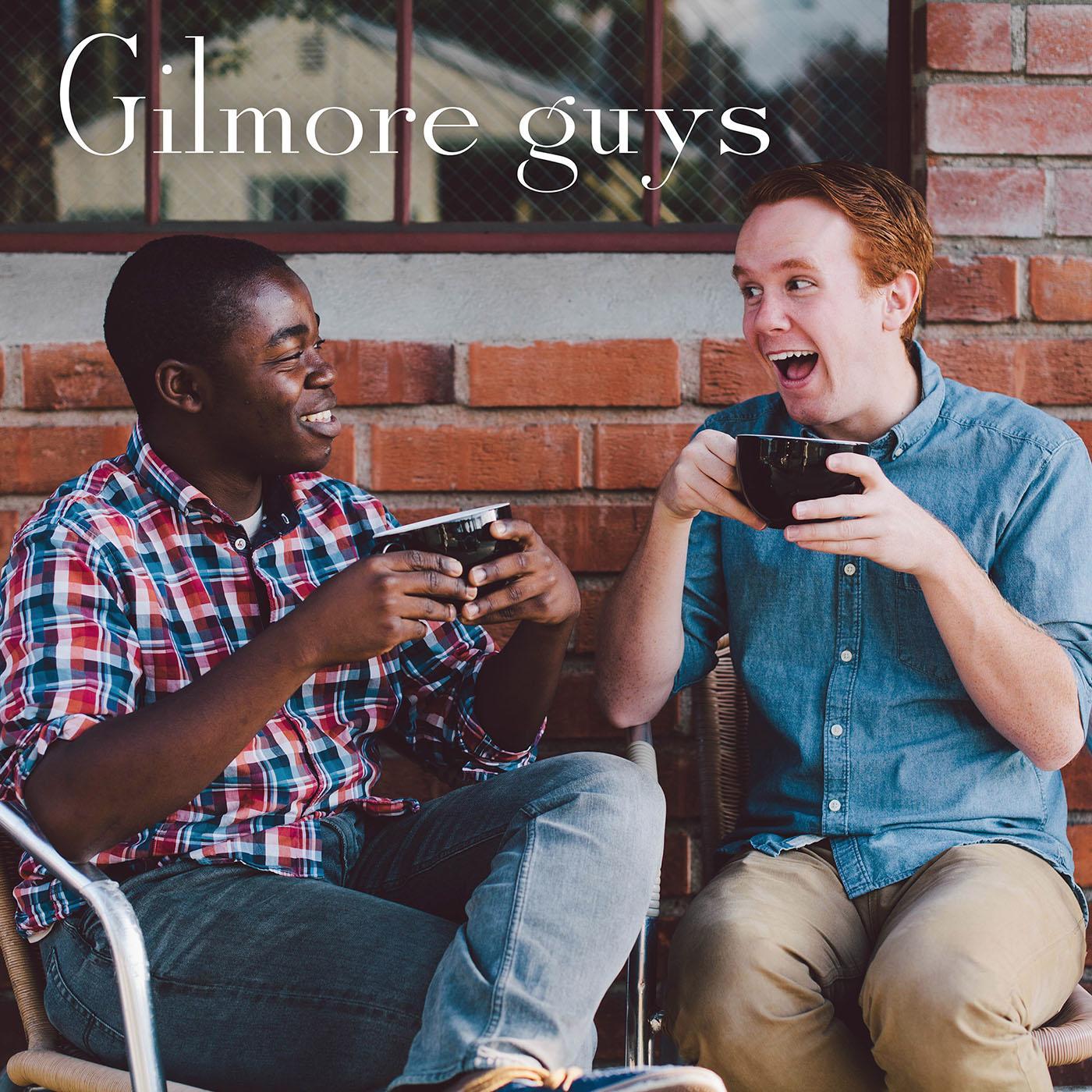 Gilmore Guys:  Another "comfort listen".  You know that I am really into the Gilmore Girls universe, so I like to listen to other people talk about it.
Stop Podcasting Yourself:  If you're in the mood for an hour of goofiness, Graham Clark and Dave Shumka have you covered.  You never know quite what you're going to get, other than laughs, and that's okay with me.
Let me know what you're listening to that I need to add to my rotation.